Southampton LSAB have adopted the following 4LSAB Multi Agency Learning and Development strategy which has been produced to support best practice in adult safeguarding work and to ensure that people working with adults at risk are able to meet the standards outlined in the 4LSAB Multi-Agency Safeguarding Adults Policy and Guidance  as well as the new statutory safeguarding duties introduced under the Care Act 2014.
This new LSAB 2 day course will help to develop your knowledge and skills to most effectively use safeguarding adults procedures and processes, and best practice to safeguard adults at risk in Southampton. The course is multi agency and will help you to carry out your crucial role ensuring agencies work together to protect adults from harm.The course is aimed at any professionals working in the Southampton area who would contribute to a S42 enquiry.
The LSAB can fit 30 attendees on each course and after registering your interest in a place a further confirmation will be sent to you a month before the 1st date of the course.
Weekly Wednesday Workshops and Half Day Workshops programme
The Local Safeguarding Boards team facilitate Weekly Wednesday Workshops which are 2 hour sessions on a variety of topics as well as half day workshops for Adult Mental Health, Adult Substance Misuse and Child Sexual Exploitation  – click here to see what's coming up in the near future!
Free e-learning:
Click here to access free Female Genital Mutilation (FGM) e-learning
Free Prevent E-Learning  – Free training developed by Southampton City Council as a valuable tool for partners, voluntary groups and residents of Southampton. The e-learning is also there for any external users to complete. Please NOTE: if you are an SCC Employee you will need to complete this training via the My Learning Portal via the Staff Intranet.

Please visit the SCIE (Social Care Institute of Excellence) website to access their E Learning Resource which covers topics like Dementia, Safeguarding, Drug and Alcohol Misuse, Mental Health Capacity Act and Sexual Health – http://www.scie.org.uk/publications/elearning/person-centred-practice/index.asp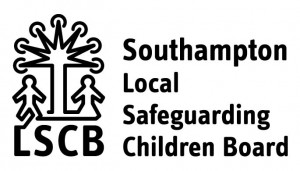 Please visit the Southampton Local Safeguarding Children Board website if you require information regarding local training on working with children, young people and families – http://southamptonlscb.co.uk/training/
Other Key Documents:
NHS England Safeguarding Adults: Roles and Competences for Healthcare Workers – Intercollegiate Document