If you have recently moved to the city from outside of the UK you can find information and services below help you settle in.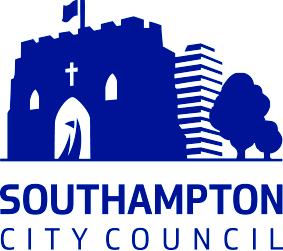 Southampton Information Directory (SID)
Southampton's online directory service provides a comprehensive directory of resources and information, advice and support that helps people find information and solutions about local care and carers. SID brings together a range of information into one knowledge hub, including: child care, adult care, support for those with special educational needs and their carers, education, local family activities, and money matters and benefits. Here is the link where you can complete self assessment for things like housing, care needs, transport, work and learning and also find information advocacy, support for carers and direct payments.
EU Welcome Southampton
EU Welcome exists to provide help and support to migrants in the Southampton area from EU and other European countries. Their website has information on a range of topics. you can find bilingual lealflest (Lithuanian and Polish) here.
CLEAR Project at The Avenue Multicultural Centre
Run in association with the Red Cross and Avenue St Andrew's United Reformed Church, this FRIDAY drop-in centre gives a warm welcome to all asylum seekers and refugees in need of advice, assistance, support or just a friendly face and a cup of tea.
Advisors from CLEAR are regularly in attendance. Please call 023 8022 1111 if you would like to make an appointment.
Regular social activities, talks and workshops are organised and refreshments are available every week.
CLEAR (City Life Education and Action for Refugees)
CLEAR aims to improve the quality of life for refugees, asylum seekers and migrants in Southampton, providing free advice and supporting people in accessing local services to which they are entitled.
Are you a recent migrant to the UK who is looking for work?
Do you have English as a second language?
The CLEAR work club can help with:
CVs
job searching
job applications
interview preparation
on Wednesdays from 9.30am – 12.30pm
If you are a parent, CLEAR also run sessions with an accompanying crèche service, contact them on 023 8022 1111 or admin@clearproject.org.uk for more information.
Chances 4 Change Southampton
Chances4change is a Big Lottery funded project that focuses on improving health and well-being in 5 geographical areas in the country including Southampton within Black and Minority Ethnic (BME) migrant communities and asylum seekers.. The project is divided into 3 strands, Healthy Eating, Physical Activity and Mental Well-being, through which it hopes to improve and support local communities.